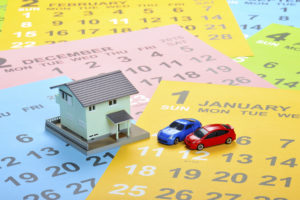 Robert Deitz, chief economist for the National Association of Home Builders, was in town this past week to address housing officials and real estate folks, about the rising risks for the housing market. This was his third annual trip to Anchorage sponsored by the Anchorage Home Builders Association but this year his message had a more cautionary tone. Rising interest rates and the affordability of new homes left his audience with concerns about future growth of the housing industry both nationally and locally. Higher prices due to labor and material shortages combined with higher interest rates may leave first time home buyers out of the market. He was right on when he said millennials who can't afford the down payment are opting to buy cars instead. Under the age of thirty-five, thirty-nine per cent of millennials have auto debt compared to only 28 percent with a home mortgage. The other seventy-two percent are most likely plagued with student debt and parents who can't afford or chose not to gift a down payment.
Deitz predicted two more rate increases in 2018 with three more in 2019 and one in 2020 which cumulatively will result in an mortgage rate of 5.25% in 2020. Still a pretty good rate for those of us who thought 6% was the cat's meow a couple of decades ago. Nationally, there has been a run up of prices due to lack of inventory and although Anchorage's prices have remained stable due to our economic statewide recession, just in the past month we've seen a jump of the average sales price to $388,000, as I have previously reported. Anchorage continues to be underbuilt by hundreds of units on an annual basis and that lack of inventory, coupled with the average age of our housing stock which is thirty-five plus years old, creates challenges for our local housing market. One piece of advice for builders was to go in the remodeling business! It's an undervalued business opportunity for builders.
Due to the affordability factor, Deitz also predicts that new homes and homesites will both get smaller. Do we dare say the McMansions have lost their charm? Buyers can replace cabinets, add barn doors, farm sinks, quartz counter tops at a later date but what they can't do is add square footage at a reasonable cost. He believes buyers will opt for the most square footage they can afford and add those luxury amenities at a later date. Contrary to what some planners believe, as millennials marry and have children, they are moving to the suburbs where they spent their childhood. Suburbia is still the preferred home choice for the millennials aged 28 to 35. Some younger millennials do opt for more urban apartment style living but as they begin their families, they search out single family homes on fee simple lots. If buyers can't afford the single family home, they will opt for the townhouse style condo with a front door and first floor living areas with bedrooms upstairs, mimicking single family plans. Deitz also gave a cautionary comment about multi-family building. Many national builders are creating higher density for rent developments but he predicted that building bulge will see some higher vacancies in five years.
For a more in depth discussion with Deitz, join me next Thursday at 2:00 pm at 650 KENI where he will be my special guest on Dwell Realty's radio show, Inside Real Estate.