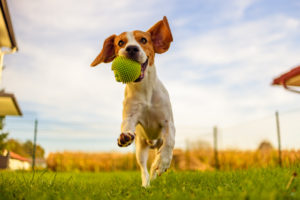 Assuming the Anchorage Assembly passes an omnibus ordinance amending Anchorage Municipal Code to Title 21, local home builders will have a better path forward for residential development. The changes put forth by the Office of Community Development and Dept. of Law at the request of the Mayor includes everything from allowing detached dog runs in side yard setbacks to lowering the cost of an excavator permit. The new regulations will codify what is already been practices in some instances as well as clarify conflicting or hard to describe regulations for accessory dwelling units. One very positive change is the elimination of the restriction for only eight lots under the unit lot subdivision which applies to higher density R-2M, R-3, R-4, R-4A and RO zoning as well as some commercial zoning. This restriction should once again allow small fee simple lots but unlike the zero lot line ordinance of the 1980's, they will be regulated by a homeowner's association which will protect the architectural integrity and landscaping of higher density communities. No more one attached unit painted blue and the other side orange. Now, about that dog run. Dog runs and dog houses not attached to a foundation may be erected in a required side or rear setback. Most side yard setbacks are five feet and rear yards are 20—so more room for Rover to safely roam and enjoy Alaska' s brilliant fall days without a lease!
The size of greenhouses or sheds will be increased to 200 square feet and a maximum height of 12 feet and if not attached to a foundation may be erected in a required side or rear setback which allows a homeowner to maximize the size of his lot for his/her own personal use. There's hardly a home in Anchorage that doesn't have a shed on a small lot so this helps the average homeowner and hopefully declutters the front streetscape as well. Residential contractors have struggled to meet restrictive lot coverage ratios that counted porches stairways, landings, terraces, covered or uncovered which shall now be allowed to intrude into the setbacks under specific circumstances. The length of a residential driveway is now reduced to 15 feet for single family and two-family uses. Several snowy communities in Canada and Alaska have a 12% street and driveway grade which will now be the rule if the Anchorage Assembly passes the ordinance.
The original Title 21 was adopted in 2015 after thousand of hours of discussion and millions in cost and controversy. This new omnibus ordinance will losen the stranglehold on development by increasing the allowed densities in the R-3 district to be more consistent with intended target densities in this zoning district. It also clarifies that both covered and uncovered porches are allowed up to 5 feet in the front yard setback. It also removes the ten foot setback requirement for residential development in downtown. And it removes the eight-unit maximum for Unit Lot Subdivisions in specific zones which will allow for fee simple development on smaller, more affordable lots.
These ordinance changes are long overdue and it would be my hope that they will be adopted without long delays and nit picking. They are careful, reasonable changes that do not challenge or negate the health and safety of our citizens while still maintaining an attractive community, street scape and encourages more affordable single housing. I urge its passage.
As always, thank you for your many referrals. Visit me Sunday from 1-4 PM in Sandhill Reserve located at the corner of Sand Lake Road and W 80th.