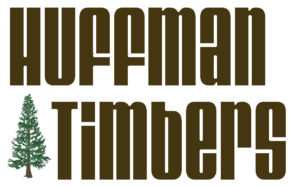 Finally, after two years from acquisition, the Huffman Timbers new home community is finally open this week with paving installed on Wednesday. Acquired in the summer of 2014, the eight acre plus site went through a rezone from R6 to R1 (single family lots with public water and sewer versus the R6 requirement for well and septic). The developers, of which I am one, also went through a wetlands mitigation process, along with negotiations with the Department of Transportation regarding an access off Huffman Road.  What has emerged is a forty-three lot single family, new home community of two cul-de-sacs with trails at each end leading to the bike path on Huffman Road.  But, after finally receiving the final go ahead to build from the MOA's private development department last July we had 33 days of consecutive rain, creating cost overruns for dry fill to be put back in the open water/sewer trenches.  The MOA did allow us to work late into the year due to the warm late fall and winter weather which allowed us to complete our deep utilities before Christmas.
So it was a happy and sunny late afternoon last Wednesday, when McKenna's turquoise trucks (the paving contractor that works like an army regiment) rolled in to pave this new home community in southeast Anchorage at the corner of Huffman Road and Lake Otis.  We're officially open this Sunday so stop out and visit the three new homes under construction by Hultquist Homes and a new ranch plan by John Hagmeier Homes.  We have lots of new home activities planned in the coming months, so look for us on Facebook, Twitter, Instagram and Snapchat.
Gray Hawk, a new home community off East 80th and Sandy Place is looking good with driveways and landscaping now installed.  The new homes have been painted and this small cul-de-sac community is open this weekend as well as a public picnic planned for next Saturday with a bouncy house and free pork or beef quesadillas, potato salad and homemade banana pudding.  Gray Hawk is a people and pet friendly community so please join us next Saturday from 1 to 4 pm for this fun event.
This Sunday I will be doing a live Facebook walk through at H Street. Hultquist Homes has two luxury townhouse style condos for sale.  The curvilinear concrete sidewalks are in; so are the driveways off the paved alley and landscaping is under way.  Join me for a piece of the best chocolate cake from Fire Island Bakery in Anchorage and cold coffee; it's the latest coffee craze.  Be sure and ask me about other 'coming soon' downtown properties, including those on the Park Strip.  South Addition is undergoing an exciting transformation.  And you won't want to miss out on knowing more about what's happening in South Addition, home to millennials, downsizers and old-timers.
Save