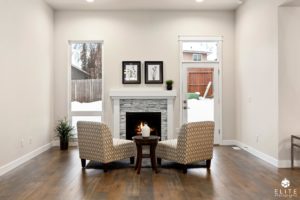 Alaska is a non-disclosure state when it comes to establishing your home's value. That means that both Zillow and the MOA do not really know the true market value of your home. Using algorithms and public data, Zillow's Zestimates are frequently misleading. For example, Zillow's own CEO Spencer Rascoff recently sold his personal home for 40% less than its Zestimate. Here in Anchorage Zillow placed a value of $1,112,286 on a 6,062 square foot hillside home which actually sold for $829,600 on Dec. 3, 2018.
The Anchorage 2019 property appraisal annual valuation report is now available online. The report identifies 2,959 tracked listings and 3,012 sales in 2018. However, only 934 of those sales were voluntarily disclosed to the MOA. That puts the MOA in a not much better position than Zillow because they must rely on the mortgage amount recorded with the deed of trust, which does not include the down payment on the property. Sales disclosed to the MOA have actually fallen from 1,563 in 2016 which means fewer buyers and sellers are voluntarily disclosing purchase prices. It is physically impossible for the MOA staff to inspect all 86,777 residential properties in the MOA. Anecdotally, I've been told they frequently rely upon ads, both in print and online, to help establish values as well as on-site for sale flyers. Not a perfect system but perhaps a better system than Zillow's algorithm.
I'm an advocate for using a local realtor who has access to Alaska's Multiple Listing Service to help sellers establish value. Most of us are willing to provide this service for free because we believe accurate valuations help create stability in the market. Most of us will also provide this service without a requirement to list your property with their brokerage. However, average price per square foot, number of bedrooms and bathrooms, garage and lot size should only be the first steps in a realtor's market analysis. There is a significant difference in value between a ranch, a ranch with a daylight vs. walk out basement, traditional two-story home with eight foot ceilings versus one with a twenty-foot tall great room. Location within a neighborhood is also very important. Corner lots have less value than cul-de-sac lots. Generally, corner lots have little or no backyard and more traffic. Frankly, I'd rather have a corner lot with an occasional car passing by than a pesky neighbor in my backyard but most home buyers don't feel that way.
Experienced realtors know to stay within a neighborhood range of no more than one mile when establishing value. Homes that are twenty years old should only be comped to others in the same age range. New construction homes frequently cost $75,000 to $150,000 more than an older home with the same square footage due to different building standards and amenities so stay within a five year age range. Neutral colors add value while custom colors detract from value. A well landscaped yard also adds value.