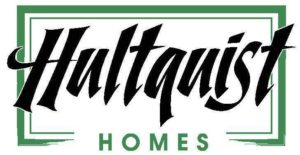 HULTQUIST HOMES BUILDS GREEN
Our green homes are designed and constructed to consume less energy and water, are durable and easier to maintain, use resource efficient materials all resulting in a healthier home.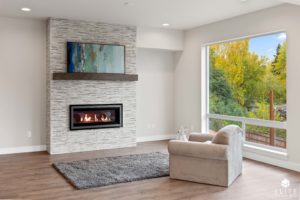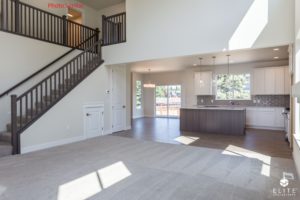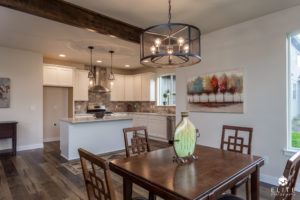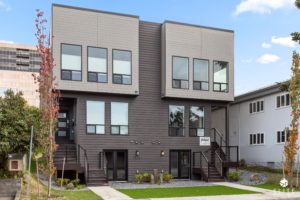 COMPOSITION ROOFING: The rubberizing aspect of SBS increases flexibility and weatherability for your roof. The thermo cycling resilience of SBS modified asphalt provides greater granule adhesion for the shingle to create a better barrier from the elements. When granules stay on the shingles, your roof lasts longer.
INSULATION AND WINDOWS: The use of energy-efficient windows and advanced insulation techniques will lower utility costs and create a more comfortable home environment.
STRUCTURAL FRAME: Building with sustainably harvested lumber, engineered wood products, and recycled or rapidly renewable wood products helps preserve our old-growth forests, and reduces material use and construction waste.
LOW-PRESSURE TOILETS AND FAUCETS: Consider the use of low-flush toilets and low flow plumbing fixtures that will reduce your water usage and save you money in the process. Consider the following:
A conventional toilet uses about 3.5 gallons of water compared to 1.6 gallons from a low flush toilet.
Use of a low flow faucet aerator will cut the water usage of faucets by as much as 40%, or from about 4 gallons per minute to 2.5 gallons per minute.
DOUBLE PANE LOW E WINDOW: Installation of ENERGY STAR®- qualified windows, doors and skylights with proper attention to sealing around the openings can greatly reduce air leakage that causes rooms to gain or lose excessive heat.
APPLIANCES: The use of energy efficient appliances such as gas ranges, Energy Star dishwashers and clothes washers that are supplied with water conservation features or clean natural gas equipment will reduce water and energy usage along with lower monthly bills.
INDOOR AIR QUALITY AND FINISHES: Using low or no VOC(volatile organic compounds) paints, sealants adhesives, finishes (such as carpet) and wood products helps improve indoor air quality and reduces the exposure of builders and occupants to harmful chemicals that are continuously released long after installation. Many paints, adhesives, sealants, building finishes such as wood finishes, composite wood and carpeting emit harmful chemicals into the air long after they have been installed, exposing building construction workers and occupants to these toxic materials. Use of low VOC construction materials will create a healthier indoor environment. Examples of low VOC materials include carpets that have been off-gassed at the manufacturing facility or composite wood that uses no urea formaldehyde.
HOUSE WRAP: House Wrap is a durable Polyethylene protective barrier placed around the house before the exterior finish is applied that helps protect the house from air and moisture infiltration while still allowing the house to "breath". A good house wrap material is also one that protects against heat gain and loss. A home constructed with house wrap will result in superior comfort and energy efficiency while protected against drafts, rot and mold.
FOUNDATION: By insulating the foundation and sealing the vapor barrier in the crawl space, the homeowner can have a more durable, more energy efficient home.
Homes Built with Value and Pride
HHI Our Process