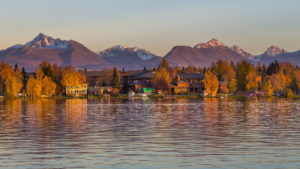 With change comes opportunity and there certainly is a lot of opportunity to make housing more affordable in Anchorage.
The cost of housing always begins with the cost of land which is calculated not just by square foot or acreage but by its current allowable use as defined by Title 21. However, the raw land cost is only a fraction of the total cost before a single family lot or multifamily development can be built. The entitlement process, whether at the platting board, the P & Z commission and/or assembly is a cumbersome and expensive process. It can take months and in some cases two or three years before final approval. Most developers finance their land purchases with a current rate as high as 5.5%. Entitlement delays can cost developers thousands of dollars per month adding to the final cost of the home or apartment to be built.
Next to the Anchorage Assembly, the Planning and Zoning commission is the most powerful regulatory body in the MOA but over the years they have delegated their authority to the platting board, the urban design commission, for example, forcing the applicant to spend time and money going from one board to another. In particular, there is no reason why the plat and landscaping plan cannot be part of the planning and zoning application. This simple change will shave thousands of dollars off the approval process for new residential development.
The current Title 21 was a painful process and took almost ten years. An economic recession and COVID has made many regulations too expensive and impractical. One item that should be changed is the lot coverage ratio. Right now, the lot coverage ratio for a two-story home is 30% and 40% for a ranch home. Many communities have far greater lot coverage ratios, even here in Alaska. Today's buyers not only need three bedrooms but also one or two home offices and perhaps an at home school room. A to be built two story home is the most cost effective on a price per square foot basis because it doubles the use of the roof and the foundation. Let's make that change a priority.
The accessory dwelling unit ordinance has had a minimum impact on creating new housing units because adding a garage and an apartment above it is as expensive as building a new home, minus the cost of the land, which in most cases is only 25% of the cost. What we need to create more affordable housing is the unit lot subdivision ordinance which currently allows only 8 units on a single lot to be expanded to subdivision development, not just infill as was its original intent. The concern is that it will become another attached zero lot line street with one owner on the common shared wall not keeping up with exterior paint, roof repairs, et cetera. This objection can be easily overcome by a professionally managed Homeowners' Association which can enforce the covenants, codes and restrictions that will maintain the vision and character of the community.
Finally, that little hidden Design Criteria Manual needs to have a more public review process. Items that need to be reviewed include increasing the maximum grade for streets from 10% to 12% which is common in other northern communities. Civil plan review should have a maximum turnaround of four weeks and once resubmitted should have a one week turnaround and not be put at the bottom of the submission pile. And here's one suggestion that will not make me very popular with engineering firms. Civil engineers that have E and O insurance should be able to submit their plans for counter approval because they have E and O insurance and are responsible for their work. Finally, let's not create another department to manage drainage. Just another bureaucratic step that will cost time and weeks for approval. Instead, put it under AWWU which already has a competent administrative staff to manage the work.