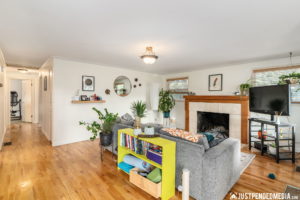 For the first ten months of 2020 in the Municipality of Anchorage. It's an incredible number in light of COVID-19, high unemployment in hospitality and tourism and 3,000 fewer employees in the oil industry. October's average sales price of $406,974 is the highest monthly average dating all the way back to January 2012 when it was $318,593. Record LOW inventory continues to create multiple offers on newly listed residential properties. For the past three weeks, inventory has averaged only 305 homes compared to over 540 a year ago. MLS reports that days on the market have been reduced to 42 from 50 compared to last year's data.
So what's it all about Alaska? What's the market driver? For most buyers, it's all about the cost of money and not the property. The property may not be your dream home but who can't forgive a worn carpet for the lowest mortgage rate in history. Smart buyers understand the cumulative interest you pay is way more than the purchase price. Buyers who continually quibble over home inspection repairs will likely lose out in today's fast paced market.
But not all news is good news. November and December are traditionally the two slowest months of the year for sales and that trend is no different in 2020. Pending Anchorage and Eagle River sales are 50% less than they were at the height of the summer market. For the first time in several weeks, there was not one million dollar home sale. The highly touted downtown market continues to struggle with a 27% decline in sales activity. The condo market remains weak with condos over $600,000 having a 23 month supply. Small multi-family investors struggle with lack of rental income while larger multi-family owners see today as an unprecedented opportunity to refinance.
But what about tomorrow? Even after forty years in real estate, my crystal ball is cloudy but I do see a ray of western sunshine from my office window on this cold wintery day. Change and market shifts are what keeps my industry alive. It's only when its stagnant that the market falls into depression. Today, every family is re-evaluating their living space—four beds vs. three; an ADU or mother-in-law; a home gym; a new home with better energy efficiency vs. more space in a 40 year old remodel. And are we finally over the great room concept because all of us are spending more time at home and we all need our private corner of the world?
The bottom line is as long as historic low interest rates continue for the near term, there has never been a better time to buy and sell in Alaska.