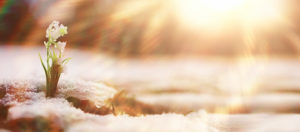 Today, Anchorage has 14 hours and 45 minutes of daylight. And all I can see with this daylight is how dirty my windows are! Time for some spring cleaning! Just because inventory is at record lows and some homes sell within 24 hour doesn't mean that you shouldn't clean your windows in preparation for showings. And take down those heavy valances popular from ten and twenty years ago. Raise your shades and don't forget to increase the wattage of your light bulbs. Both natural and artificial light are a plus when it comes to showing your home.
My front yard still has two feet of snow but the yard and exterior of the home are what makes the first drive-by or online impression. Make sure your driveway and sidewalk are free of ice build up and swept clean. Hire a neighbor's son or daughter to pick up all the dog poop and stray trash from our spring winds.
There is a big difference between remodeling, refreshing and home maintenance. In today's market, remodeling your kitchen and bathrooms, the most expensive two rooms in any home, is not a must. Rather, consider refreshing your home by painting bedrooms and bathrooms in the neutrals—one of dozens of shades of grays and white. New towels, regrouting the tile, a contemporary shower curtain hanging from a circular shower rod, can all make an older bathroom appear fresh. Add a new light fixture and a faux plant and your bathroom is ready for sale.
New flooring is a basic requirement if it is more than eight years old. Every day I look at my ten year old carpet and wonder if I am the only one who can't smell my Hapa's doggy mishaps. A carpet allowance is not the same as a fresh new look free of pet odors. Even without pet odors, if your carpet has turned dark around the stair's edges, it should be replaced in a neutral shade. I'm still a fan of carpet, particularly on the stairs. It's warm on the feet and not nearly as slippery. Older boomers may actually prefer carpet over luxury vinyl plank or wood floors that require area rugs that are so easy to trip over.
Home maintenance is not remodeling or even refreshing. Condo buyers frequently object to reserves for replacement of roofs, driveways, exterior painting, et cetera., but the reality is owning a home, whether a condo with dues or a single family home requires more than making the mortgage payment. It's just that in a condo, those reserves are paid on a monthly basis rather than a sudden expense in five or ten years. 'Reserves' for the eventual replacement of siding, roofs, resurfacing the driveway are common replacement costs. Today's appliances have a lower life expectancy than even ten years ago and replacing a fridge, dishwasher, stove top, microwave, hot water heater is not remodeling or even refreshing but homeowner's maintenance. Sellers should not expect to have added value to their homes for replacements. What they can expect is a timely sale and fewer buyer demands with the home inspection.
Finally, everyone needs to declutter and pack. The old saying is if you haven't worn or used it in three years give it away or have a garage sale. That applies to books, clothes or that extra set of china gathering dust in the etagere. If you can't decide what to do with it, select one area in the home, probably an extra bedroom or garage stall, to put all your decluttering in. Then, make sure the photographer or realtor 'forgets' to include that room in their photos. And don't forget to pick up a fresh bouquet of flowers for your table.
After a year of not doing open houses due to COVID, I've finally doing what I love most about real estate sales and that is meeting people at open houses. This Sat/Sun I will be at the innovative Pilot Cottages at 11th and Cordova from 1 to 4 pm. I hope to see you there.