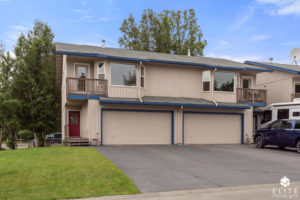 Ten years ago I did a major remodel. There was new carpeting in the bedrooms, luxury vinyl tile in the kitchen and hallway, an interior paint job that took three coats, double ovens so I can bake two batches of cookies at the same time, a fancy hood above a new stove top and a bi-level granite island that seats six. Then, like a lot of busy people I forgot about my home except for the yearly furnace inspection. Now, what I've learned is that remodeling is not home maintenance. Owning a home requires annual upkeep if it is to retain its value and/or appreciate. Buyers intuitively recognize a home that has been well cared for over the years. Yes, carpet needs to be replaced at least every ten years, especially if you have pets which I do and all those nicks on corners that you don't see any more need a touch-up.
So here are some home maintenance items that need my and perhaps your attention. Change the air filter in your HVAC system every three months during the winter. Today's energy efficient homes have a slower rate of air exchange than older homes and can trap every day odors. Turn on infrequently used fixtures. I have a tub/shower combo that is never used and it emits a strange odor every once in a while. In Alaska, we all love our fireplaces, especially during the dark days and the upcoming holiday season. Now is the time to inspect and clean the flues. A chimney cleaning professional should inspect and clean your fireplace at least every five years.
Many of us have minor cracks as a result of the earthquake or just normal settling. Any crack that is wider than ¼" should be repaired. Make sure the handyman you hire feathers the edges and sands them smooth. Roofs don't last forever and need regular inspections. Seventy-five per cent of Anchorage's housing stock is now thirty years old or more. It's better to repair and replace the roof than suffer the expense and inconvenience of leaks which can cause major damage to your home. Whether you have stain resistant carpeting, hardwood floors, luxury vinyl tile or ceramic tile with grout, it is one of the most important areas of your home to upkeep. I still have a broken tile in my breezeway when a treadmill was dropped on it. I think about replacing it every day as I walk over it.
So owning a home requires a lot of maintenance. It goes far beyond general house cleaning– making the bed, doing the dishes and vacuuming. But the reward is a sustainable or added value when it's time to sell. The National Association of Home Builders has an 82 page manual, "Home Maintenance Made Easy. What to do, When to do it, When to call for Help." I have several copies so if you would like a free copy, just email or text me at 907-229-2703. I'll also bring some to my open houses at Heather Wood this Saturday and on Sunday I'll be at Eagle Pointe, both from 1 to 4 pm. Hope to see you there.