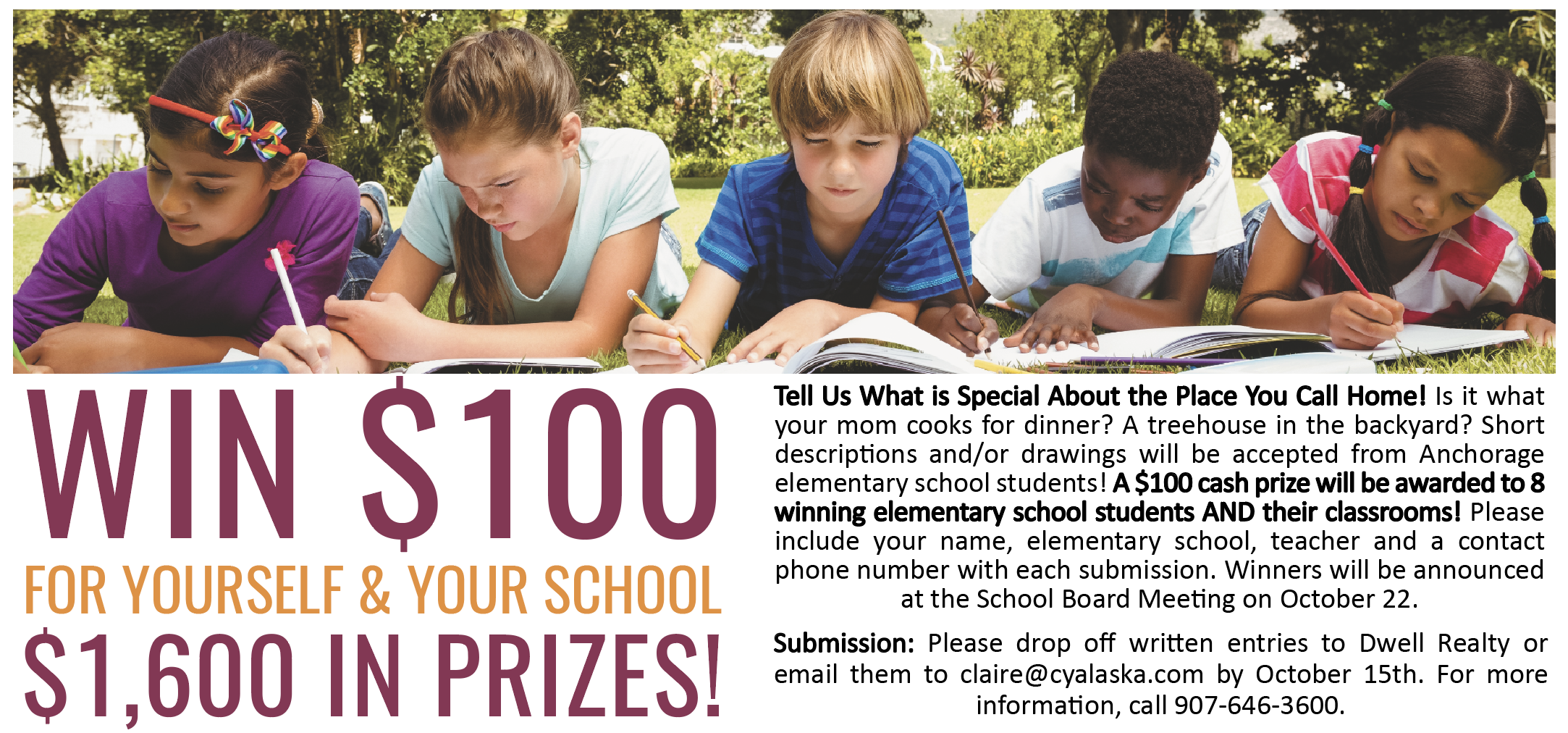 Before I was a realtor, I was a writer.  Writing and reading has always been a part of my life.  Perhaps, it was because I had to learn the alphabet at a very young age in order to spell my name—Constance June Yoshimura. Over time, reading became a way of exploration new worlds as I read my way through the children's section of the Andrew Carnegie Library in Wester City, Iowa. And, then, ultimately writing became a time for personal reflection and way of making sense of the world. 
 As a young woman, the journey from Iowa to Alaska was awe inspiring. After all, Iowa didn't have mountains, oceans or bears! My first home in Anchorage was an apartment on Barbara Street in Spenard. I've also lived on the hillside, east Anchorage, Petersen Towers and Campbell Lake. Each has provided many memories and offered an opportunity for personal reflection. Between everyone's four walls there are always tears of joy and sadness. 
Today, I'm proud to announce Dwell Realty's second annual creative writing contest for elementary school children with 'Tell Us What Is Special About the Place You Call Home." Last year, over 150 essays (some with hand drawn pictures) were submitted. I read every one. They were both heartwarming and heart breaking. If you know an elementary school student, please encourage them to submit an essay. The written word still remains one of the most influential tools of communication we have in our society.  
Eight winners and their teachers will each receive a $100 cash price presented at the Anchorage School Board meeting on October 22. I look forward to reading them all in the coming weeks.