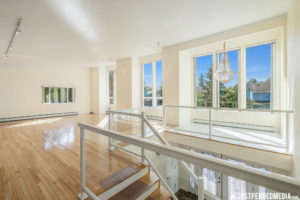 It's hard to remember what real estate sales and the market was like before Covid-19. Booties, masks, gloves and health questionnaires are now standard protocol for open houses. Yesterday, we had a buyer meeting for a potential new home in Sandhill Reserve with the buyer's realtor and our builder via zoom. Realtors are not allowed to attend closings with their buyers or sellers at title companies. They're called 'curbside closings'. Mortgage applications are all online. Even million dollar sales take place without a handshake. After hour wine and cheese and realtor luncheons rarely occur. Now, for marketing it's all about virtual tours, 3D walk throughs, Matterport and drone videos. Ninety-two percent of all buyers first shop online so photos and videos take the place of private showings.
In January 2020, the residential average sales price was $349,953. In September, the average YTD sales price was $391,885. The 4.91% increase has been the highest in the past eight years. Historic low interest rates have created a boom in the million dollar home market. In 2019, there were 17 closed sales as of October 6th. Yesterday, that number stood at 25 or a 47.05% increase. Plus, there are currently 12 pending sales. Assuming all pendings close before the end of the year, that will bring the total to 37 million dollar sales compared to 27 in 2019 or 47.62% increase.
However, on the other end of the spectrum, the 2.625 mortgage interest rate quoted online by Wells Fargo for a 30 year fixed rate has done little to lift value or sales in the entry level condo market. The average condo sales price in September had only increased by less than $3,000 compared to September 2019. And the economic news for this spectrum of the market is not encouraging. According to the October issue of Alaska Economic Trends, the employment for the most vulnerable industries, such as retail trade, leisure and hospitality are 'unlikely to recover or are likely to remain stagnant long after the pandemic ends.'
Thus, in 2021 we cannot expect a significant increase in value or sales in the condo market which is dependent upon younger millennials entering the home buying market. Ironically, this dampening of the condo market is also an excellent time for the small investor to pick-up a rental. Those of us who worked in the late 1980's real estate crash witnessed Foxwood condos originally selling for $86,000 only to crash to $32,000. Now the highest, most recent price, pended at $158,000! (For those of you who regularly read my articles, you know I rarely use an exclamation point.)
But my take away from all these numbers is my concern for the growing social divide between the well to do and those less fortunate when it comes to housing. Beneath the Foxwood condo market is the need to house those who cannot even afford an entry level condo. And that need will continue to grow despite historic low interest rates as the most vulnerable of our industries and their employees struggle to recover from the economic woes of the pandemic.