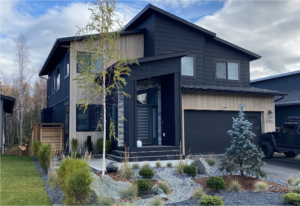 Well, COVID has finally caught me so I am writing this article from my home office. Being sequestered has certainly given me some time to reflect on the market fluctuations we have had over the past three years. From our locked doors until we came together as an industry to be given essential service status to historic low mortgage interest rates, it seems like every day brought new challenges including how to deal with multiple offers and escalator clauses as low rates propelled a buyer frenzy despite masks, gloves, hand sanitizers and virtual showings. Now, today the mortgage rates that propelled us to a 14% increase in sales value is hovering at 7% with predictions for more increases to fight inflation. I remember when 7% was an excellent rate. But COVID spoiled us with rates as low as 2.5 percent. Almost three times that rate today along with tightening credit requirements. But all purchases and sales are not driven by mortgage interest rates. It's true that some investors are driven by a cap rate but the vast majority of us are affected by the circumstances of our lives, including marriage, birth, death, divorce and job change. Buyers are making adjustments to their 'wish' list. Sellers are retiring early to Arizona, Florida and Idaho. But let's see what the numbers tell us.
Because it takes approximately 45 days to process a loan and proceed to closing, the third quarter stats are the most telling of where we are in the market today. Residential single family homes for sale have continued to climb along with increasing interest rates. For the first quarter there were 493 single family homes listed in MLS. For the third quarter there were 1116, providing more selection to buyers and a deceleration of multiple offers with fewer deals falling thru (DFT) due to repairs. In other words, buyers and sellers are making reasonable decisions about buying and selling. This increase in inventory, however, has not yet reflected a decline in values. In fact, year to date the average single family home has increased by 7.91%. I anticipate that rate of appreciation may slow down to a more modest rate in the 4th quarter and into the first quarter of 2023. However, nothing can change the fact that Anchorage, for a population of over 288,000 has a shortage of housing. With new building permits just for the past several years, hovering around 200, it doesn't appear that we can build our way out of this shortage without radical and significant change to title 21. Changes to title 21 are the only recourse the city has to create new homes faster and for less cost. August 2022 had the largest recorded sales of 334 as buyers rushed to buy before mortgage rates continued to escalate. However, October shows a dwindling interest in home purchases to 227 with over 100 fewer sales than in October 2021.
But back to my premise of why people buy and sell homes. Millenials are marrying later and are having fewer babies. Alaska's population is aging in place due to a beneficial tax structure, although it is so tempting on this cold and overcast day to dream about Hawaii. Divorce is a traumatic experience for anyone who has gone through it but from a real estate perspective it can create the possibility of two new buyers who will most likely downsize from their previous family home. And then, the most important one of all is job change. Over the coming decade, Alaska, and thus Anchorage, will have an influx of infrastructure dollars and the potential for more oil exploration. World politics places Alaska, and thus Anchorage, in a strategic position for defense. Anchorage has clean air, the best water in the world, more trails than any other city our size and giant mountains out our windows. I'm happy to call it home.
As always, thank you for reading my column and for your many referrals.