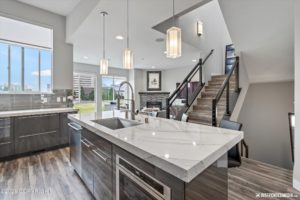 As a real estate broker, it is my responsibility to approve termination agreements. Unfortunately, I am signing far too many as a result of buyers and sellers' failure to come to terms over home inspection repairs. Both buyers and sellers enter into a purchase and sale agreement with good intentions. However, the buyer's home inspection may include 'opinions' and 'recommendations' that a seller may not want to do.
Buyers requesting a home inspection usually rely upon their realtor to make a recommendation. I recommend hiring home inspectors who are members of the American Society of Home Inspectors. Given the current volume of pending transactions, buyers may need to wait up to 14 days in order to get a qualified inspector. All buyers should attend their home inspection. This is the one time to have an independent inspection of the home and it is important part of your due diligence. Sellers should prepare their home for the inspection by creating crawl space and attic access as well as take care of any leaky faucets but it is not recommended the seller attend. After all, the buyer is paying for the home inspection which generally costs between $550 and $725 depending upon the size of the home.
There are only four home inspectors who are qualified to inspect new construction homes and rarely is there any disagreement between a builder and home inspector. Builders simply fix any identified items that do not meet current code. However, problems arise when inspecting and reporting on pre-existing homes which may have items that are not compliant with the current code. Building codes are updated every three years. The last code update was in 2018 so any home built before then may have items that are not 'code compliant'. According to the 2020 census, there are 119,272 housing units in the Municipality of Anchorage of which 56,401 are single family homes. Since 2018 there have probably been less than 1,000 single family homes built which means there are potentially 55,000 single family homes that may not be totally compliant with current building codes.
Let's use ballistars as an example of a non compliant item frequently called out on a home inspection. In l969, the distance between ballistars according to code was 9 inches. Then, it was reduced to 6 inches. Today, that distance is 4 inches. Should it be the seller's responsibility to bring the ballistars up to code. No. Is it the home inspector's responsibility to point out that it is not code complaint and is a health and safety issue. Yes. Should the buyer walk away from the purchase if the seller is unwilling to change the ballisters. No. It is the responsibility of the inspector to point out the non 'current' code compliant.
There are only four items that are health and safety that should be brought up to current code n a resale property. Those four items are GFCI, smoke alarm/C02, egress window and safety glazing. A GFCI is a ground fault circuit interrupter which can help prevent electrocution. If a person's body starts to receive a shock, the GFCI senses this and cuts off the power before he/she can get injured. GFCIs are generally installed where electrical circuits may accidentally come into contact with water. Aside from these four items, application of the current 'code 'as a requirement is more a matter of an opinion of the home inspector. They recommend these opinions in writing so that the buyer is aware of the non compliant matter as it relates to current code. However, any reasonable buyer should not expect a home that is 40 years old to be brought up to a code adopted in 2018.
For a list of ASHI inspectors visit www.homeinspectors.org. And thank you for your many referrals.