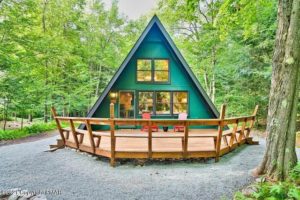 All Anchorage MLS districts have had a 25% jump in sales volume year to date with downtown Anchorage leading all districts with a 220.32 per cent increase. Except, I should clarify for District 101, Girdwood-Turnagain Arm, which has had a 39.13 per cent decline due a stranglehold lack of residential inventory. The average Anchorage sales price has increased to $429,422 but that number is skewed by an unprecedented 35 million dollar plus sales which closed in the first seven months of 2021. Last week, there were 94 pending sales and 48 of them, or over half were under $400,000 which is a better indicator of where our housing stock is being snapped up. According to Madona Rhine-Stack, a mortgage originator with Alaska USA Mortgage Company, LLC now is still a good time to purchase with interest rates as low as 2.37% for a buyer with a 620 credit score. Alaska USA will also consider with management approval a credit score as low as 600. For a $330,000 purchase, a mortgage payment is just under $2,000, including principal and interest, hazard insurance, real estate taxes, and mortgage insurance which is required with a minimum down. In my forty years of selling real estate, I can't remember a better mortgage opportunity for a buyer. If you're curious about whether or not you might qualify for a home purchase, give Madona a call at 907-830-0064. I want to thank her for this information as I am not allowed to quote interest rates because I am not a licensed mortgage originator.
Since July 2020, our sales activity has increased every month from the year before—except for this past July where we had 386 closed sales compared to 391 in July 2020 which is when our first dip in closed activity occurred. Those five homes don't necessary result in a downward spiral. However, reading the MLS hot sheet we are beginning to see fall price reductions with many sellers decided not to shovel through another Alaskan winter.
In July 2021, more condos sold than in any other month reported since 2013. Low interest rates and soft credit scores continue to attract the entry level buyers and will until rates make a significant jump. Frankly, if there ever was a time for first time home buyers to put down roots and plant a garden, it is now. I do not believe we will see prices fall in 2022 but rather a leveling off.
Any time there is a market as active as we've been experiencing the past eighteen months, it is not unusual to see sloppy paperwork and sometimes fraudulent activity. Just this past week, we've learned of a lot being sold a second time with a dubious warranty deed to unsuspecting buyers. And be careful of pre-qualification and the so called 90% letters. These are not final loan approval which only occurs after a lengthy reverification process of debt to income and property appraisal review by the mortgage underwriter. Make sure that any qualifying document provided by a lender is for the exact offering purchase price and should, in my opinion, include the legal description of the property being offered.
Have a safe and Happy Labor Day weekend. We at Berkshire Hathaway HomeServices Alaska Realty are grateful for the opportunity to work for our buyers and sellers. I will be at Sandhill Reserve this Sunday from 1 to 4 pm. Please feel free to drop by for a visit. Now here is a home for sale at $330,000. Who can tell me where it is located? HINT: Read this past Sunday's New York Times.