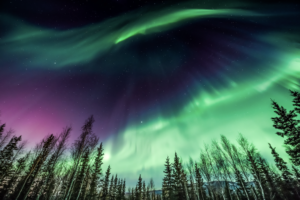 From Dubai to Dallas to Wasilla, Alaska, the residential real estate market flourished in 2021 despite the disruption of covid virus. Nationally, home prices rose 18%, according to a recently published Berkshire Hathaway HomeServices report. Anchorage experienced a 6.95% increase in values while our neighbor to the north, Wasilla, had a 15.57 increase, more consistent with the national average. Due to double digit appreciation fueled on by unprecedented buyer demand as a result of almost historic low interest rates, 40% of domestic homeowners now have a 50% or more equity in their home. For sellers, it's a great time to consider moving and selling, particularly if they are part of the aging boomer demographic who are now reaching into their sixties.
Alaska is famous for churning buyers and sellers with 50,000 people in and out of the state on an annual basis. Urban centers are also experiencing an influx from rural areas. Anecdotally, we've seen buyers from Big Tech firms in the market, especially if they have relatives who still live in Alaska or perhaps grew up here. Alaska also has a certain cache about it whether it's a Miss America, international swimming champ or the Halibut Capital of the world. International travelers flock to Alaska for hunting and fishing, passing through the Ted Stevens International Airport almost incognito except for their heavy baggage. Exclusive fishing and hunting lodges attract wealthy Europeans and Canadian. Asians come to Fairbanks in 30 degree below weather to sleep under the northern lights. In 2022, as international travel becomes easier, we can expect more foreign buyers in the market. Although locals are shocked at our escalating prices, they are still more reasonable than in many other parts of the United States and foreign countries.
However, our local buyers, frustrated after losing out on a home after multiple offers, are changing their home requirements, both perceived and real. The four bedroom home may become three. The 45 minute drive to the Mat-Su becomes more attractive, particularly if a work from home option is available at least a couple days a week. There is also the flight to even more rural and recreational areas. Small town America is regaining popularity not just because of lower prices but because of its walkability and old fashioned neighborhoods where people still know who lives next door.
But one concern for buyers that will continue is the high cost of new construction due to supply and labor shortages. And since most of our local area builders both in the Mat-Su and the MOA finance the building of a home, the longer it takes, the more they pay in interest, either through private or commercially financed loans. According to a November National Association of Home Builders report, the difference between the cost of a new construction home and a resale was $120,000. Locally, new home buyers can expect that cost to increase by at least another 10 to 15% in 2022.
The lack of inventory; higher new construction costs; the increased cost of remodeling; will all contribute to tough choices for buyers who still want to get in on the almost historic low interest rates which will undoubtedly creep up in 2022, contributing to a higher monthly cost for homeownership. Plus, there will be increased costs for utilities and insurance. But don't expect all of this to dampen the dream of homeownership which is, after all, still part of the American Dream.