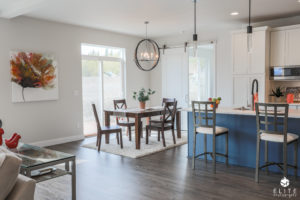 1. MLS reports that sold volume, when compared to last year at this same time is
A. Up by 10%
B. Down by 13%
C. About the Same
2. Over the past five years has the
average sales price
A. Increased by 8%
B. Decreased by 2%
C. Remained Unchanged
3. How many homes over $800,000 have sold in the last 16 months?
A. 28 B. 48 C. 68
4. MLS active inventory for the first four months of 2019 compared to 2018 has
A. Increased by 128
B. Decreased by 128
C. Stayed the same
5. For the same time frame, sales have
A. Decreased by 77
B. Increased by 77
C. Stayed the Same
6. In the last six months, identify three events that have influenced the
Anchorage housing market
7. In the last six months, the final sales price is what percent when compared to original list price for single family?
8. How would you describe condo sales when compared to last year?
A. Stable B. Declining C. Increasing
9. Why are condos the best buy in today's market?
10. What is the difference in value between a brand new 2,000 SF home and a resale built between 1975 & 1990?
11. What is the value of a brand new single family lot with public water/sewer and on a publicly dedicated municipality maintained road?
12. How many single family homes were built in 2018?
A. 193 B. 243 C. 293
13. How many housing units, including all housing types, does the MOA report they need built per year?
14. Name three new single family subdivisions
15. Name the top three home builders in Alaska
16. Should sellers remodel their kitchen and bathroom before putting their home on the market?
17. Identify the top real estate brokerages in Alaska
Answer Key: 1. B 2. C 3. B 4. B 5. A 6. Government Shutdown, Earthquake, State Fiscal Dilemna 7. 94.5% 8. A 9. Excellent Rentals, Valued Below Replacement Cost 10. $50,000 – $75,000 11. $140,000 – $180,000 12. A 13. 900 14. Braendel Creek, Mountain Meadows, Heather Wood 15. Owner Builder, Spinell Homes, Hultquist Homes 16. No 17. Keller Williams, Re/Max, EXP, Jack White, Real Estate Brokers, Herrington and Company, Dwell Realty