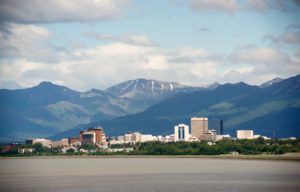 I know it's tempting to use that PFD to vacation in Hawaii, buy a new TV with all the latest technology or even pay off that F-150 truck with the extended cab but there is no better use for your PFD than to make a real estate investment whether you're a first time homebuyer or looking for an initial small rental investment. Real estate has proven time and time again as the one leveraged opportunity for the working and middle class to create wealth. Owning a single family home has a greater opportunity to build wealth than even muni bonds with a 4% return. That return is based on cash invested. A real estate purchase is generally a leveraged investment with appreciation and depreciation based upon the total purchase price.
This week mortgage rates dropped to historic lows, making a real estate purchase even more attractive. For veterans wanting to purchase with the triple zero down program, rates dropped to 3% for a 30 year fixed rate. This program also allows for sellers to pay some buyer's closing costs. The HUD 184 program with only 2.25% down now has an interest rate of 3.25%. The AHFC Tax Exempt first time home buyer's program with 5% down has an incredible low rate of 3.375%. Conventional loans with 3% down have an interest rate of 4%. All of these programs allow for gift funds and seller to pay a portion or all of buyer's closing costs.
However, if you've been waiting for that perfect home or investment to come on the market, you might want to up your game. Last week there were 715 active single family homes for sale in Anchorage. A year ago, there was 792. Just over 50 homes sold last week and a year ago as well. Condo inventory has also fallen with 360 active condos on the market in August compared to 439 in 2018.
So despite all the negative concerns about our state budget cuts, the Anchorage real estate market has remained very stable due to lack of inventory. Now, this week's lower interest rates coupled with the state's distribution of the PFD, buyers should get off the fence and make a decision. At least, that's what I'm going to do.