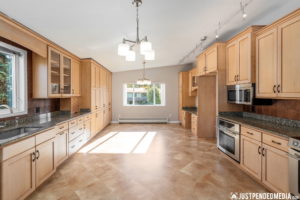 At ten percent, Alaska has the highest per capita share of veterans than any other state. And according to the 2016 Housing Assistance Council, Alaskan veterans have a home ownership rate of 69.5% which is higher than the homeownership rate for our general population.
This significant home ownership rate is due to the various VA loan programs originated in 1944, part of the original Servicemen's Readjustment Act, better known as the GI Bill of Rights to support veterans returning after WWII. It was signed into law by President Franklin D. Roosevelt on June 22 and celebrated its 75th year in 2019 still helping veterans obtain home ownership.
Today, the VA loan programs include owner-occupied, single family residences and with certain restrictions a duplex, triplex or fourplex. Qualified veterans may be retired or active duty personnel. Some additional considerations include that a borrower must provide a DD214 and Certificate of Veterans Eligibility or Title 38 letter. VA loans are backed by the U.S. government, so there's no down payment, no private mortgage insurance requirement and the overall requirements are more flexible with potentially higher income to debt ratios.
According to the Alaska Housing Finance Corporation website, VA loan rates are at historic low levels with 2.65 percent for a 30 year fixed rate. Increasingly popular are 15 year mortgages with rates as low as 2.375. VA buyers might be surprised to know that the maximum loan limit for a single family home is $765,000 with triple zero down, almost twice the average value of a single family home in Anchorage.
There are also some lesser known VA home loans that might be a benefit to veterans in today's COVID-19 world. They include cash out refinance loans which allow a veteran to take cash out of their home equity to take care of concerns like paying off credit card debt, funding school or home improvements. There is also an interest rate reduction refinance loan (RRRL). It's also called the Streamline Refinance Loan which can help you obtain a lower interest rate by refinancing your existing VA loan.
Alaska's Disabled Veteran exemption allows for up to $150,000 of the assessed value of the home may be exempt for property owned and occupied as the primary residence and permanent place abode by a Disabled Veteran. This exemption also applies to the widow or widower of the veteran as long as he/she is at least 60 years old. More information for this exemption can be found on the MOA website.
If you're a veteran looking for a new home, we have very experienced veterans on our team. At Berkshire Hathaway Home Services Alaska Realty, we are committed to working with Alaskan Veterans to further their opportunity for home ownership. We are Alaska Proud and thank each veteran for their service on this day.