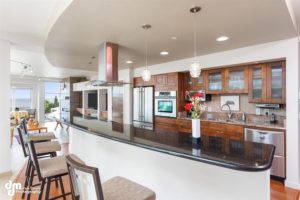 The easy answer is put a for sale sign in your snow berm; post it on Instagram and face book and wait for someone to send you a text. But be ready to quote an asking price. Buyers, sellers and curiosity seekers all start with Zillow. Zillow is an algorithm based upon the collection of data from prior listings and sales. But the caveat is that Alaska is a non-disclosure state which means there is never an accurate collection of data. When purchasing a property in the MOA, you will receive a letter from the MOA asking them to convey the price of the home. That is a voluntary disclosure that most new homeowners simply throw away. And because it is a non-disclosure state, the municipal assessor's office also has a hard time establishing true market value. Assessors scroll through ads both in print and online. They drive through neighborhoods looking for 'for sale' signs and flyers. MLS is probably the most accurate of all data collections for sold properties but private party sales occur more frequently in a tight market such as what we are currently experiencing and so are $1 million plus new construction sales often not reported in the Alaska MLS.
here are several factors that a property has that determines its value, not the least of which is good housekeeping and timely maintenance. Generally speaking, most subdivisions are built within five years. During that period of time, interior amenities, roof pitches, exterior siding and colors remain fairly consistent as does the type of homes built whether they are ranches, two stories, three or four bedrooms and a specific garage size which is based upon the width of the lot. In the 1960's there rarely were garages. Then came carports and single car garages. Next the double car garage and now almost every new home has a triple car garage or even larger for the motor home and/or boat. Interior colors have changed from beige, to white to gray walls. Baseboard trim has gone from two inches to four inches and now five in height. In other words, how old your home is plays an important role in determining its value.
Another increasingly important factor is not the house itself but the size of the lot. Every buyer wants a larger lot. Two decades ago, the average city lot size was 8,000 to 10,000 square feet. Today it's 6,000 if you can find one. Acre lots are $250,000 or more on the hillside. Four star energy ratings weren't adopted until 1992. With our average age of 42 years, whether a home has been refreshed or remodeled is an important factor to contributing to its value. However, I'm not sure how much of any of this really matters. Anchorage has a dire shortage of single family homes, including condos. The only well balanced inventory we have is in the $1 million plus range. In December there were only 59 condos for sale, inclusive of all price points. Yesterday, there were only 165 single family active residential listings (condos and mobile homes excluded) in Anchorage. The old adage that value is whatever someone is willing to pay has never been more true.
As always, thank you for your many referrals. My next column will appear in the ADN on Wednesday, February 1st from the National Association of Homebuilders Convention in Las Vegas. Stay tuned for interior design trends and more!