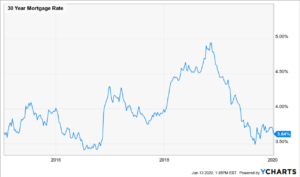 It is hard to believe but January sales in Anchorage increased by 37% when compared to January 2019. That increase was despite all concerns over the state's economy, including job losses in the oil patch and Anchorage's reported population loss. But, here are the numbers: 138 pendings in 2019 compared to 189 in 2020. Perhaps it was the weeks of below zero weather that kept everybody cooped up in a home or apartment they decided was just too small. Or maybe it was the still historic low interest rates. Or perhaps the thought of a good deal as a result of BP's sale to Hilcorp which is adding about 150 resale homes to our inventory that we desperately need. Whatever their motivation, buyers braved the subzero weather and went shopping for a new home.
Seventy-seven percent of the pending sales occurred below $500,000. However, there were eleven sales over $700,000 and two over $950,000 that occurred on the hillside. The disproportionate activity below $500,000 can account for the average sales price drop by 7.45% to $344,396. January active inventory was 422, the lowest since 384 in January 2015. So it's no wonder buyers are frustrated and especially older millennials, all looking for that four bedroom two story home with a double car garage for $350,000.
The Anchorage condo market has also seen an uptick in number of units sold. This year sixty condos have sold with an average price of $185,000 which is an increase of 3.78% or 60 units compared to 53 in 2019. Days on the market have also dropped from 100 days a year ago to 73 in January 2020. It appears Anchorage residents are finally coming to grips with our lack of affordable housing and are now buying whatever they can afford due to the continuing and almost historically low interest rates. After all, the interest paid, not the purchase price of the home, is the largest cost of home ownership. Here's a mortgage chart that puts our mortgage rates in perspective.